EXECUTIVE LEADERShiP COACHINg
with authenticity, impact and joy
Hi, I'm Nathalie Britten and I work with smart, driven people who want to unleash their extraordinary potential and achieve greater success. 
Great leadership begins with understanding yourself
For over a decade, this is exactly what I have done, offering value to people by exploring and cultivating the potential in them. My direct, yet supportive curiosity gives clients a safe environment in which they can develop self-awareness, clarity and direction that will drive transformational change and lead to personal and professional fulfilment. 
Through support and guidance, I empower individuals to recognise the untapped potential within themselves and challenge the overthinking and self-limiting beliefs holding them back from becoming great leaders.
I also support teams and businesses to understand their dynamics, maximise performance, trust and communication in service of meaningful organisational goals.
Tailored to your unique challenges and goals, 1-to-1 coaching sessions provide a safe space for exploration and growth, supporting you to become an authentic, effective and better leader.
Understand your team's dynamics and unleash their potential by nurturing diversity, trust, collaboration, and problem-solving skills. Build a high-performance team that consistently achieves.
A transformational career coaching programme that guides you from uncertainty to clarity, from career doubts to a bright, clear path and an actionable plan for professional and personal fulfilment.
A life-changing programme of self-discovery and exploration that empowers you to live life to the fullest, achieve your goals and flourish with genuine purpose, happiness and fulfilment. 
Learn how to become a better leader
Creating a ripple of better leaders
My mission is simple. I want to help successful people achieve positive and lasting change for themselves and those they interact with. Whether I am working with individuals or teams, I support people to truly live and work with passion and enjoyment, building genuine connections that not only benefit workplace performance but have a positive impact in all aspects of their lives. With over a decade of experience supporting people to overcome limiting beliefs and reach their full potential, I do this because I want to create a ripple that not only changes the lives of those that I coach, but also inspires those around them. 
Monika Trübl
Head Corporate Talent Management, Sika Group
Kully Boden
Service Manager, Highways Maintenance, Derby County Council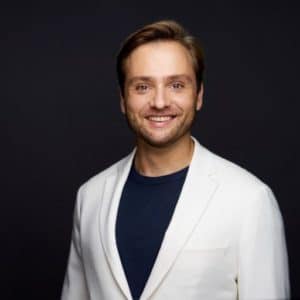 Dr. Sven Jungmann
CEO & Co-Founder, Halitus GmbH
"Nathalie has been providing coaching to middle and senior management within the Sika Group for 5+ years. Nathalie demonstrates a high level of professionalism, coaching competence, and integrity. She cultivates an environment where people feel safe and understood. This ability allows her coachees to take full benefit from the coaching and to take risks in ways they may not have otherwise. We cherish the cooperation with Nathalie and highly recommend her services to others".
"I wanted to work with Nathalie because I needed someone to be direct and challenge me out of my comfort zone. She has helped me to renew my purpose and passion for my role and to basically stop the overthinking chatter"
"I had the pleasure of having Nathalie as my coach during a leadership development programme at IMD's executive education. She provided timely and thoughtful feedback in the form of reflective questions and thereby managed to herd me to deeper insights that truly changed the way I approach not just leadership but human interactions and personal introspections in general. She knows how to activate resources, quickly understands how different people digest different types of information, and tailors her messages to individual needs. A strong and supportive coach that I can only recommend. You should just try and see for yourself".
Proud to collaborate with
Ready to Realise your Leadership Potential?